If you still want information to attend the April 4 day Training with a large group of AIA/ALREIA members, Get in touch with Jack

CATS SYSTEM of doing LEASE/OPTIONS by JON and Stephanie IANNOTTI.
A method to do Real Estate without MONEY. Learn to be a Transaction Specialist and Legally Compliant in doing so on this profitable way of doing Real Estate.

JACK EYER – 205-586-4260 cell
JEInsurance@aol.com
AIACLUB.COM CHAIRMAN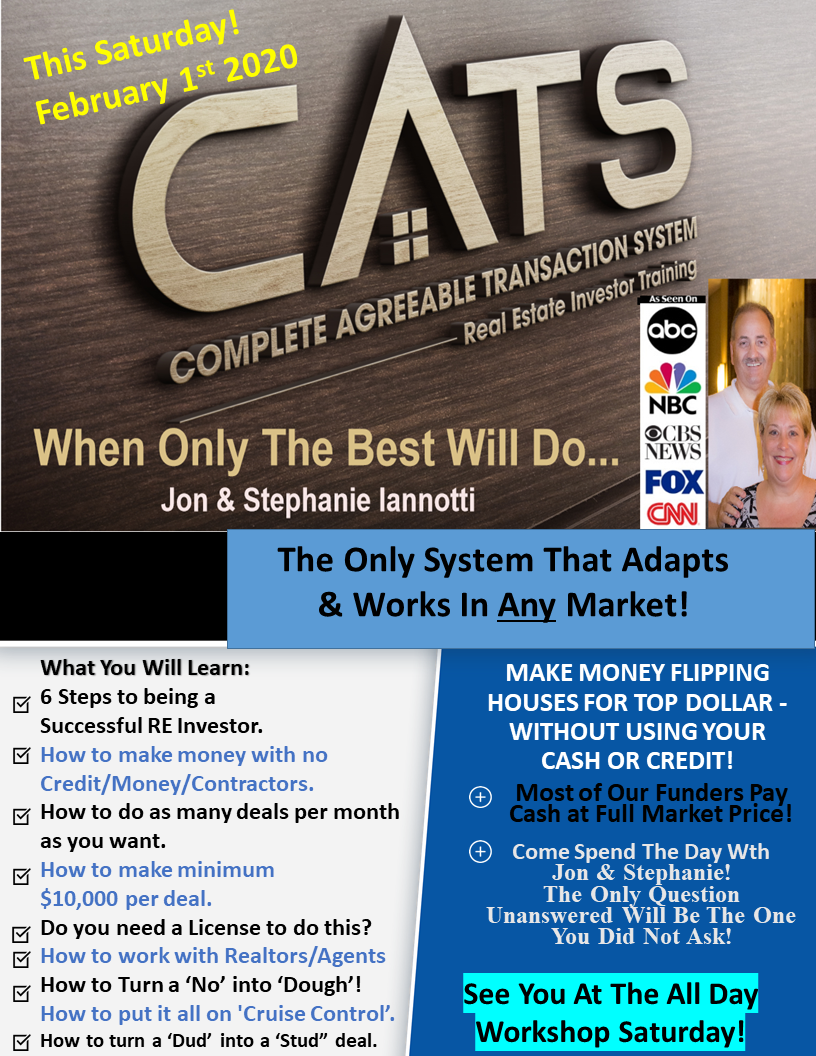 CATS SYSTEM of doing LEASE/OPTIONS by JON and Stephanie IANNOTTI.
A method to do Real Estate without MONEY. Learn to be a Transaction Specialist and Legally Compliant in doing so on this profitable way of doing Real Estate.

JACK EYER – 205-586-4260 cell
JEInsurance@aol.com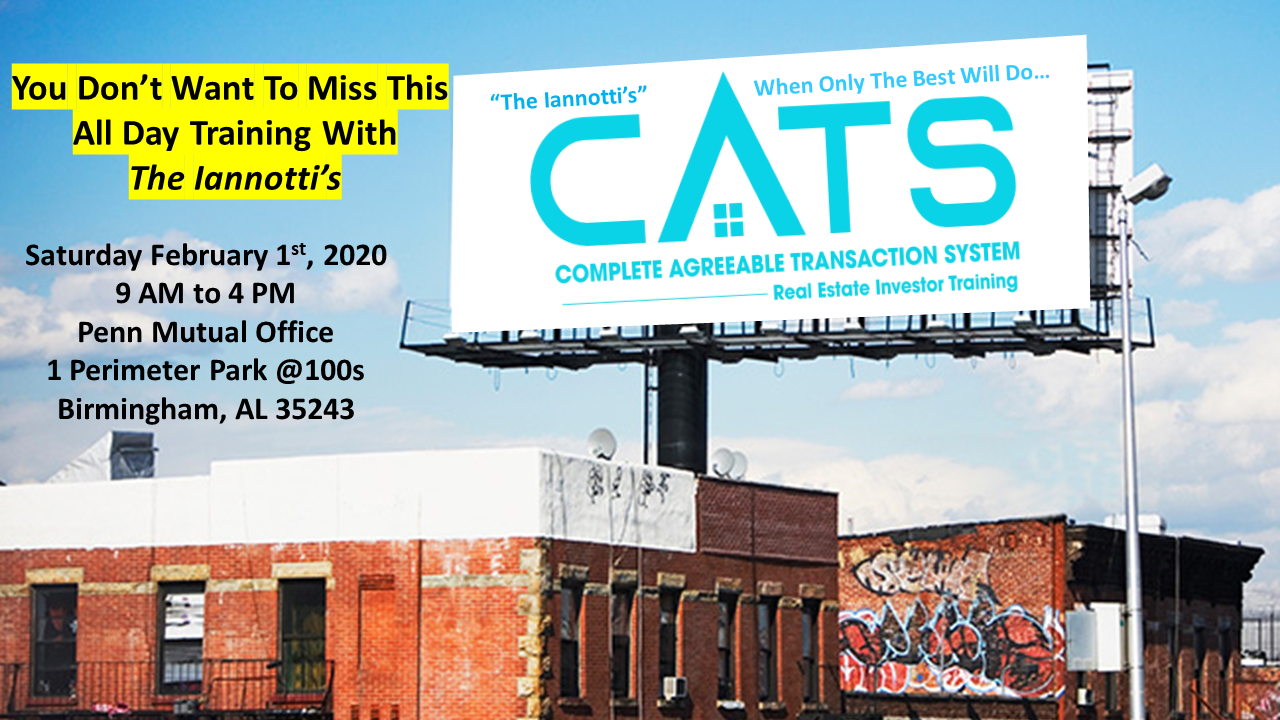 You Have to REACT to This OFFER!
The Iannotti's Are Turning Investor Training UPSIDE DOWN!
A Bold New Concept That Will Totally Eliminate Your Competition!
We Now Have CATS!!!
Come Hear The Iannotti's at This One Day Work Shop as They Explain
This Revolutionary System…..CATS!
What You Will Learn At This All Day Work Shop:
6 Steps to being a Successful RE Investor.
How to make money with no Credit/Money/Contractors.
How to do as many deals per month as you want.
How to make minimum $10,000 per deal.
Do you need a License to do this?
How to get the benefits of ownership without owning.
How to put it all on 'Cruise Control'.
The Iannotti's are who the Gurus
Listen to for "Their New Ideas".
Who better to learn from than
"The Cruise Control Couple
who have done over 3000 deals!!!