Welcome!
 We are a non-profit association focused primarily on Real Estate Education, that meets once a month with guest speakers, to share ideas mainly on Real Estate, Taxes, and Asset Protection. Our guest speakers include local seasoned investors, attorneys, CPA's, Realty brokers, stock speakers, our own members, and some of the best real estate gurus from around the country!  We have investors of all levels. First time Visitors are welcomed to visit for $20 (which we will credit towards your membership if you join the same night). For Membership Click on the "Join" Link above for form to print and mail. We usually meet on the 4th Monday of each month at 6pm. Click on "Map & Directions" link for location. See "Benefits" Link for more details of membership. If you are serious about learning how to make money in Real Estate, join us for the best education, and networking in Birmingham. Bring a note pad, and plenty of your business cards, and get to know fellow investors to learn how they do what they do! For more Information, visit our Core Values page or contact: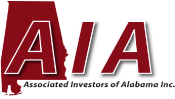 ---


*Monthly Meeting*
Monday
November 28, 2016
5:30pm Registration


RECENT SUCCESSES and OBSTACLES:. 
Jamie Robinson will discuss his first FLIP in complete details- Before and Afters.
Joe Turney
– Will discuss his first 3 years of Real Estate Investing in Detail. Joe has been the pioneer of the AIA PREFERRED Realtor program, as he knows how to serve a RE Investor in a IDEAL way and not do bad in realtor sells for himself.
Plans are for Joe, to meet with ALL REALTORS at

5:30

, who might want to make 50 SALES a year as a realtor. 
PRIVATE CAPITAL FIRM is new business member- will discuss how they are offering all Bank REO's through AIA. The new list has 121 properties. YOU WILL HAVE TO SIGN UP TO CONTINUE RECEIVING. 
See and make your offers FAST is best advice we can give you.. 
SPECIAL MEETINGS:

DECEMBER 9th and 10th

ALL DAY TRAINING
Both Return due to Popular Request
STACY ROSSETTI- from Atlanta. Experienced Project Mgr. who turned HOUSE FLIPPER. She will Flip over 75 Houses this year working 3 days per week. It is because of her organized Systems on two free softwares- google drive. She will give all attendees her complete templates and train how to use, in this full day-

Saturday 12/10 at 9am

. Cost  $200 inc. lunch.    See Stacy's Link. 
** ALL AIA FIX and FLIPPERS MUST ATTEND THIS MEETING Jack asks. Full refund, if not completely satisfied with what you take home. RSVP the first 50. AIA has 75 signed up as flippers- don't miss this???
TONY YOUNGS – Atlanta. "THE HIDDEN MARKET"  ALL DAY VAN TOUR with Tony as he demonstrates how he finds properties that can be purchased that are NOT ON THE MARKET. Investor deals with sellers 1 on 1!. See his video..  Cost $100  30 Maximum… 
NON AIA Members pay $30 additional on both. Make Checks payable to AIA. 
JACK EYER CSCS
Insurance & Real Estate
205-586-4260 cell
AIA CHAIRMAN 
AIACLUB.COM 

---
Thank You! to Our Home Depot ProDesk Reps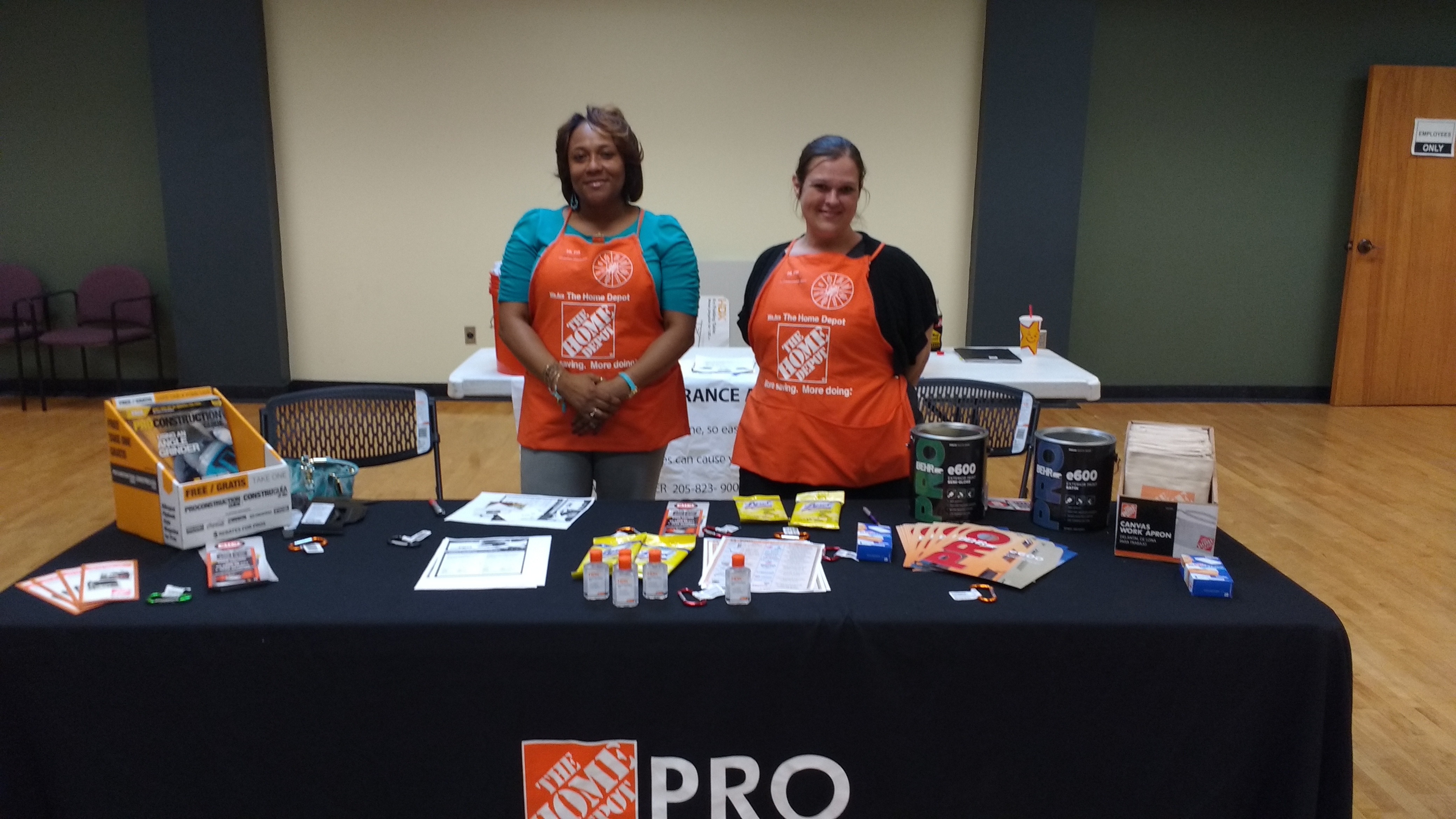 Regular Meeting Location
 Homewood Senior Center
816 Oak Grove Rd Homewood AL 35209
Map and Directions

*Members Lunch*
2nd Tuesday each month

Members Monthly Luncheon
Is on the 2nd

Tuesday

each month.
Lunch is at 1:15

pm
Sol Azteca  
1360 Montgomery Hwy #128,
---
---

4 Monthly MEETINGS FOR AIA MEMBERS: 

1st

Tuesday

:
OF EACH MONTH –  BREAKFAST at
"PRIVATE LENDING"- get high interest with your CD money
or Retirement IRA, and supply Investors with needed funding.
---
2nd

Tuesday
: AIA LUNCHEON  
1:15 pm
Come and share your "I HAVE and I WANT".
---
3rd

Monday

:
AIA MEETUP for Eastern AIA Members
at
5:30
Jim Huggins Realty – Leeds. guests free.
Contact : KATHA  369-2250. or  Jim.
---
4th 
Monday

:
MAIN MEETING at
5:30pm
.
Vendor & Networking Hour then Local or National
Speaker.
---