Welcome!
 We are a non-profit association focused primarily on Real Estate Education, that meets once a month with guest speakers, to share ideas mainly on Real Estate, Taxes, and Asset Protection. Our guest speakers include local seasoned investors, attorneys, CPA's, Realty brokers, stock speakers, our own members, and some of the best real estate gurus from around the country!  We have investors of all levels. First time Visitors are welcomed to visit for $20 (which we will credit towards your membership if you join the same night). For Membership Click on the "Join" Link above for form to print and mail. We usually meet on the 4th Monday of each month at 6pm. Click on "Map & Directions" link for location. See "Benefits" Link for more details of membership. If you are serious about learning how to make money in Real Estate, join us for the best education, and networking in Birmingham. Bring a note pad, and plenty of your business cards, and get to know fellow investors to learn how they do what they do! For more Information, visit our Core Values page or contact: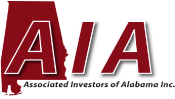 ---
Alabama Real Estate Investors

Come Meet-Up With Like Minded People!
AIA Meeting Upcoming JUNE 24th at Penn Mutual 6PM :
and JUNE 25th at AIA-Bessemer at Bright Star Bldg. 3rd Floor at
6 PM.   "REDUCE YOUR LEGAL COSTS AND BE PROTECTED"
Come here
the Details. Individual, Corporate and Identity Theft riders- include Income 
Producing Properties coverage!!!
 Next Meeting
June 24, 2019 6:00pm
Guest Speaker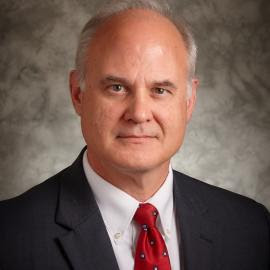 Lawyer Charles Anderson
LEGAL SHIELD: new Member Benefit covered in Detail with THE CHARLES ANDERSON LAW FIRM from Montgomery.
Group Discount of 20% to AIA member. If you own anything and do not want exposed to huge Legal Fees you have to own this Benefit believe me. Protect yourself, 3 Collection letters monthly, Free Will, Identity Theft protection, Contracts reviewed, 60 hours of Defense that increases to 300 over 5 years, add coverage for Income producing properties separately, and much more.
Did you know that thousands of Frivolous lawsuits are filed in Alabama each year and 98% NEVER get heard in court but Lawyer fees of $250 hourly can cost you 10's of thousands of wasted legal Bill's on these playing ping pong with the clock running…
LAWYER up for pennies each month and Tax Deduct so it may be 1/3 reduced + 20% off with AIA membership. I hate to say this but this is ABSOLUTELY NECESSARY TODAY in 2019 in Alabama………. Yes we need Legal Relief too but until then, Protect Yourself and collect your Bill's with legal power letters.
Additionally, you have access to BRIAN CLOUD- attorney who has served AIA members for the past 8-10 years as a Specialist in Real Estate
closings and related matters, often with free advice too. LS does not do these! We are doing the best we can in AIA/ALREIA along with great Insurance = 12 Million in Liability & Comprehensive protection to Protect YOU….
Many Lawyers buy Legal Shield themselves because of the Value! Come hear from The Law firm in Alabama contracted with Legal Shield, and get to know them- you likely will need them in 2019… Own It too.. 3 to 4 plans offered, not just one, so Learn the Differences
At our Meeting the 4th Monday of June.
**********
1 Perimeter Park S #100s, Birmingham AL 35243
PENN MUTUAL TRAINING ROOM at 6 PM Start Time
(Main Entrance,First Floor, Right Side)
In June we have two meetings scheduled for:  Brian Cloud in Bessemer- AIA  on Lease Options & other Landlord Tips. and 4th Monday 6/24 LEGAL PROTECTION- Group Plan with Charles Anderson – Attorney, from Anderson Law Firm in Montgomery.
Do not Forget Saturday Morning Classes- Building Wealth With Real Estate and Private Banking = NOTHING  BETTER. Start at 10 AM at PennMutual Offices. RSVP for a spot.
JACK EYER CSCS, LUTCF
WEALTH MANAGEMENT LLC
205-586-4260 cell
AIA CHAIRMAN
AIACLUB.COM

 

Tuesday

Lunch…
2nd Tuesday each month
NEW LOCATION this Month!
EL Poblano's on Rocky Ridge

across the street from Moe's BBQ
2499 Rocky Ridge Rd, Vestavia Hills, AL 35243
Tel: 205-823-0447

Alabama Real Estate Investor Association
JACK EYER – AIA/ALREIA CHAIRMAN
Serving & Educating Investors for 32 Years now! 
---
Real Estate Training!
PHP -Professional Housing Provider
Click Here for Details!!!

---
JACK EYER CSCS
Insurance & Real Estate
205-586-4260 cell
AIA CHAIRMAN
AIACLUB.COM


---
---

3 Monthly MEETINGS FOR AIA MEMBERS: 

Saturdays :
OF EACH MONTH – 
Saturday

morning

9:30 AM

"Guaranteed Financing" meeting at Penn Mutual offices next to the Hilton on 280 & 459. Must RSVP for one of only 7 seats  jeinsurance@aol.com. 
.
---
2nd

Tuesday
: AIA LUNCHEON  
1:15 pm
Come and share your "I HAVE and I WANT".
---
---
4th 
Monday

:
MAIN MEETING at
5:30pm
.
Vendor & Networking Hour then Local or National
Speaker.
---