Welcome!
 We are a non-profit association focused primarily on Real Estate Education, that meets once a month with guest speakers, to share ideas mainly on Real Estate, Taxes, and Asset Protection. Our guest speakers include local seasoned investors, attorneys, CPA's, Realty brokers, stock speakers, our own members, and some of the best real estate gurus from around the country!  We have investors of all levels. First time Visitors are welcomed to visit for $20 (which we will credit towards your membership if you join the same night). For Membership Click on the "Join" Link above for form to print and mail. We usually meet on the 4th Monday of each month at 6pm. Click on "Map & Directions" link for location. See "Benefits" Link for more details of membership. If you are serious about learning how to make money in Real Estate, join us for the best education, and networking in Birmingham. Bring a note pad, and plenty of your business cards, and get to know fellow investors to learn how they do what they do! For more Information, contact: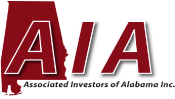 *Monthly Meeting*
 September 28, 2015

Guest Speaker
Reggie Brooks
the #1 abandoned property specialist in North America. Reggie is also an international speaker, author and educator, dedicated to inspiring others to achieve personal success through real estate investment. Having risen above a life of poverty, he has achieved what many people consider to be impossible. He went from making $36,000 per year at the local telephone company, to making over $40,000 per month in his real estate business.
· How to make big profits using a unique niche in the marketplace – Abandoned  Properties
· How to invest with no cash
· How to invest with no credit
· Insider secrets that the professional investors use to turn $15,000 profits into $50,000 profits and more
· Hot new tips and insights that the professionals use to find profitable deals – especially in today's market
· Hidden cash producing secrets that even so called smart investors don't even know
· How to uncover hidden value in properties that most seasoned investors overlook
· How to profit from properties that most investors consider worthless
· How to write your contracts to maximize your profits
· How to use creative financing to fund your deals
· And Much, Much more!!
Tuesday…
Reggie will be doing a follow up meeting!
TUESDAY

Morning meeting at

9am

at Edgars Coffee Shop @ COLONNADE for 3 hours- Training at 

*Members Lunch*
2nd Tuesday each month

Members Monthly Luncheon
Is on the 2nd

Tuesday

each month.
Lunch is at

1:15pm
---
---

4 Monthly MEETINGS FOR AIA MEMBERS: 

1st

Tuesday

:
OF EACH MONTH –  BREAKFAST at
"PRIVATE LENDING"- get high interest with your CD money
or Retirement IRA, and supply Investors with needed funding.
---
2nd

Tuesday
: AIA LUNCHEON  
1:15 pm
Come and share your "I HAVE and I WANT".
---
3rd

Monday

:
AIA MEETUP for Eastern AIA Members
at
5:30
Jim Huggins Realty – Leeds. guests free.
Contact : KATHA  369-2250. or  Jim.
---
4th 
Monday

:
MAIN MEETING at
5:30pm
.
Vendor & Networking Hour then Local or National
Speaker.
---