Welcome!
 We are a non-profit association focused primarily on Real Estate Education, that meets once a month with guest speakers, to share ideas mainly on Real Estate, Taxes, and Asset Protection. Our guest speakers include local seasoned investors, attorneys, CPA's, Realty brokers, stock speakers, our own members, and some of the best real estate gurus from around the country!  We have investors of all levels. First time Visitors are welcomed to visit for $20 (which we will credit towards your membership if you join the same night). For Membership Click on the "Join" Link above for form to print and mail. We usually meet on the 4th Monday of each month at 6pm. Click on "Map & Directions" link for location. See "Benefits" Link for more details of membership. If you are serious about learning how to make money in Real Estate, join us for the best education, and networking in Birmingham. Bring a note pad, and plenty of your business cards, and get to know fellow investors to learn how they do what they do! For more Information, contact: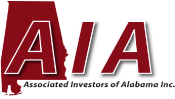 *Monthly Meeting*
April 27, 2015
Guest Speaker


Anthony Chara
ANTHONY CHARA – Apartments is one of the best Trainers on Apartment Investing in the U.S. I assure you! REIA's all over America recommend his speaking and teaching on Multi Family unit Investing. I am seeing a trend in REIA Members who are Investing for Cash Flow going this direction over Single Family Houses. One 10 Unit Bldg. can generate some serious Cash Flow..
Anthony will PARTNER with you if you attend the one day training that will be on Sat. after our
Monday
night 4/27 Meeting.
There will be no Boot Camp follow up meetings offered is our plan right now for further training. There has not been any Apartment Investing Training at AIA I think in the past 5 years so this is not something we ordinarily offer.. If you have ever thought about learning more on this subject, you DON'T WANT to MISS THIS MEETING I promise you it will be time well spent. Mark it down on your calendars to come to this important meeting and the follow up all Day Training on Apartment at the Vestavia Chamber Office on
31 Sat. at
9 AM
($97 pay Kitty). Address is 1975 Merryvale Road sitting right on 31, up slightly past Vestavia Library. Attached is 12 pages of excellent reading by Anthony: Free to AIA members- just click on the link. Here is a sentence I would like to point out to you- he is the real deal on apartments..
Mr. Chara turned to Apartments full time in 2004. He owns and/or has syndicated approximately 1400 apartment units around the country. These units range from 14 units in 1 complex in Oklahoma to 179 units in Indianapolis. His most recent acquisitions include a 120 unit complex in Nacogdoches, TX (November, 2011), a 4-complex portfolio totaling 410 units in Indianapolis, IN (December, 2012) and a 3-complex portfolio totaling 120 units in Dayton, OH (July, 2013).
816 Oak Grove Rd Homewood AL 35209
Alabama Real Estate Investor Association
********************************************
Contact Jack Eyer jeinsurance@aol.com
---
Is on the 2nd Tuesday each month.
Lunch is
 at 1:15pm
Luncheon has been moved to Hwy 31 in Vestavia
SOL AZTECA


Mexican Restaurant


1360 Montgomery Hwy.
Suite 128 Vestavia Hills, AL. 35216
205-979-4902

---