Welcome!
 We are a non-profit association focused primarily on Real Estate Education, that meets once a month with guest speakers, to share ideas mainly on Real Estate, Taxes, and Asset Protection. Our guest speakers include local seasoned investors, attorneys, CPA's, Realty brokers, stock speakers, our own members, and some of the best real estate gurus from around the country!  We have investors of all levels. First time Visitors are welcomed to visit for $20 (which we will credit towards your membership if you join the same night). For Membership Click on the "Join" Link above for form to print and mail. We usually meet on the 4th Monday of each month at 6pm. Click on "Map & Directions" link for location. See "Benefits" Link for more details of membership. If you are serious about learning how to make money in Real Estate, join us for the best education, and networking in Birmingham. Bring a note pad, and plenty of your business cards, and get to know fellow investors to learn how they do what they do! For more Information, contact: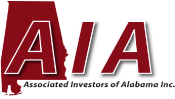 Canceled For tonight!
Senior Center just informed us they are closing for the night due to weather. We will try and reschedule for

tomorrow

night. Per Jack, Breakfast will still carry on in the morning.
*Monthly Meeting*
Monday
February 23, 2015
Registration 5:30
Guest Speaker
Engelo Rumora
Five Reasons Why You Should Attend the AIA Meeting on Monday Feb. 23rd  !
Dear AIA MEMBER & VISITORS,
Awesome weather right now that will hopefully stick around!  So get out there and enjoy the sun and get those Rehabs done..  
Anyway I wanted to share with you five reasons why you should attend the AIA  meeting on FEB. 23rd and the AIA LUNCHEON this Tuesday- always 2nd Tuesday and AIA MEET UP the 3rd Monday at LEEDS – free to all. 
1.  You Get to See Engelo Rumora a 100% Australian who has made it big in USA like some of our members in Real Estate and more will soon.!! Ohio CASH FLOW is one of his companies.  Engelo(The Real Estate Dingo) quit school at the age of 14 and was training over 25 hrs per week with the hope of becoming a professional soccer player. His dream came true when at 18 years of age, he signed a 6 month professional contract with Wofoo Tai Po in Hong Kong. 
After playing soccer professionally, Engelo decided to return to Australia. Without a place to live, no high school education and having spent most of the money he had earned, he began working full time. The only job Engelo could find that didn't require formal education was laboring. He labored for 3 years, never earning more than $40,000p.a. 
Most of his days were spent SWEEPING FLOORS.
Engelo's life changing moment came when he read a book by Robert Kiyosaki called Rich Dad, Poor Dad. With $40,000 in savings, Engelo bought his 1st property in February 2011 in the regional town of Mildura, VIC. Within the next 6 months he purchased 7 more properties in Australia and the US making his portfolio worth well over $1,000,000. To date Engelo has been involved in over 300+ Real Estate transactions along with successfully running 3 business – Ohio Cashflow, Rumora Construction & a venture capital firm called Venticap.
Through building his portfolio Engelo has gained experience and knowledge on both the Australian and US Real Estate markets. He has also been featured in numerous media outlets and is known for buying "Australia's Cheapest House". Engelo follows a business principal where he endeavors to have the right people around him who can supply a specialized knowledge whenever needed. His investment strategy is to find undervalued assets that, after minor or major renovations, can be rented for a positive cashflow outcome.
Through his consulting services Engelo has over the years assisted numerous property investors on their path to financial freedom. He will continue the journey of growing his own portfolio and working with other investors to a stage were their investment properties are producing enough income for them and their loved ones, to enjoy in a lifestyle they all desire.
https://www.youtube.com/user/ ohiocashflow
2. People get to See YOU!!  This is really important.  While our vendors have reserved their own table, we also have a table that everyone can share their business card or their flyer.  So if you have deals or offer a product or service that people use, be sure to bring a brochure for the table and business cards to share while you network!
3,  Great Information! AWESOME VENDORS/SPONSORS  for AIA members.  To long to list so see list here: 
http://www.aiaclub.com/ sponsors for each of them. NEW ONES COMING in a Professional  Membership for active Real Estate Investors with UNBELIEVABLE Discounts & Savings for those  investors- will start March 1 or April 1. 
4.  Build Your Team!  We will have people from all facets of the real estate business in the room and we have quite a few people who have paid for Vendor Tables so you can seek them out face to face from 5:30 to 6:30:   
5. Register for the Workshop on TUESDAY morning with Engelo = $30! .  By attending the meeting you can sign up at this great low price and you don't have to mess with signing up online or remembering to call us to register.  So be sure to contact Kitty Chance or Jack to get registered: LIMITED TO THE 1ST 20 – plans are to meet at Edgars- Colonade. 
See You Tuesday at the AIA LUNCHEON- you can join at the meeting too,
Jack Eyer – AIA CHAIRMAN 
ALABAMA RE INVESTORS ASSOCIATION 
p.s.  You can invite a first time guest to attend for free this upcoming meeting!  They can come into the meeting with you, or you can send them or their name to  kittychance@bellsouth.net.  Other wise the fee for repeat attenders at the door is $25 – includes former members or attenders.  ATTEND the ORIENTATION Meeting at 6:30 – hear all the Benefits of being a AIA member- it is a no brainer if you invest.
816 Oak Grove Rd Homewood AL 35209
Alabama Real Estate Investor Association
********************************************
Contact Jack Eyer jeinsurance@aol.com
---
Is on the 2nd Tuesday each month.
Lunch is
 at 1:15pm
Luncheon has been moved to Hwy 31 in Vestavia
SOL AZTECA


Mexican Restaurant


1360 Montgomery Hwy.
Suite 128 Vestavia Hills, AL. 35216
205-979-4902

---